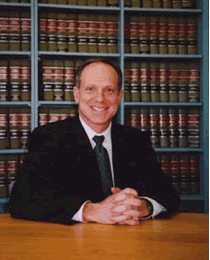 Joshua M. Javits is a neutral mediator and arbitrator. He is a member of the National Academy of Arbitrators (NAA), the International Ombudsman Association, the rosters of the American Arbitration Association (AAA), Federal Mediation and Conciliation Service FMCS), and the National Mediation Board (NMB).

He was Chairman and Member of the National Mediation Board from 1988 to 1993. 
He was Grievance Committee Chairman of the International Monetary Fund from 2007 to 2011. He sits on over 50 neutral arbitration panels and has arbitrated over 2000 cases. He has represented labor unions and management -- at different times -- in the past, and began his career as a trial attorney with the National Labor Relations Board. He is a graduate of Yale College and Georgetown University Law Center. Mr. Javits has worked with numerous entities to develop effective conflict resolution procedures, with enormous resulting savings in litigation costs and exposure. As an Ombudsman, he has been appointed by organizations as a resource for employees and managers to counsel or mediate workplace issues. After having gained the confidence of all constituencies, Mr. Javits has used his familiarity with individual companies to resolve multiple disputes informally.